CBD oil is quickly becoming one of the most popular natural remedies or supplements on the market. If you want to try CBD oil as well but don't know when and how to take it, then this article is for you. Here are some tips on how, why, and when to take CBD oil.
CBD Oil: An Overview
CBD oil is a type of oil made from a cannabis plant called hemp. Hemp doesn't make you high like marijuana does because it doesn't contain THC — the psychoactive ingredient in marijuana. CBD oil has a lot of benefits and is used to treat a variety of conditions, including anxiety, pain, seizures, and more.
Why Take CBD Oil?
There are several reasons why you might want to take CBD oil. Among these reasons are:
To relieve pain — CBD is a natural pain reliever as well as an anti-inflammatory agent for all kinds of muscle and joint pain.
To reduce seizures — CBD has been known to help control and prevent seizure activity in people with epilepsy.
To improve sleep — CBD can help you fall asleep and stay asleep longer by relieving many symptoms that cause you sleeplessness in the first place.
To relieve anxiety and stress — CBD reduces symptoms of social anxiety disorder, autism spectrum disorder, PTSD, and other forms of anxiety.
CBD oil can help relieve many other symptoms by helping the body maintain homeostasis.
What's the Best Time to Take CBD Oil?
Now that you know the benefits of CBD oil, you're probably wondering when to take it. The answer depends on what you are using it for.
If you are taking it for pain relief, then you should take it at the first signs of pain. This can help prevent the development or worsening of migraine attacks, rheumatoid arthritis, and fibromyalgia. CBD helps with both acute and chronic pain.
For anxiety, most people find that taking it before bed helps them sleep better. It's also okay to take CBD oil in the morning. It reduces stress and anxiety, and it helps you cope with your daily tasks.
When to take CBD oil depends on you and why you need to use CBD oil in the first place. If it's to help you function better, then consume CBD oil in the morning before you begin your daily duties.
If you want to have a restful night, then let CBD oil wash away your worries and pain.
Learn more: Top Brands of CBD Oil for Weight Loss Reviewed
How Much CBD Oil Should You Take?
The amount of CBD oil that you should take also depends on what you are using it for. Typically, people start with a low CBD dose and then simply increase the dosage gradually until they find their sweet spot or the best dosage that works for them.
You may also follow this simple rule. For every 10 pounds of your total body weight, you can take 1mg of CBD for milder symptoms, 3mg of CBD for more moderate symptoms, and 5mg of CBD for chronic, severe symptoms.
As always, consult with your primary doctor first before taking CBD oil, especially because CBD is known to influence the way another drug works. It can either enhance or diminish a medication's potency.
How Is CBD Oil Taken?
There are several ways to take CBD oil. You can use it sublingually by placing drops of CBD oil under your tongue. Hold it there for a couple of minutes before swallowing. You can also add CBD drops to your beverage or tea.
If you're not a fan of taking CBD oil, then you can try capsules and gummies. Simply pop one in, and it's good to go.
Of course, there are also other CBD products to choose from. Among these are:
CBD topicals — You can rub CBD topicals on your skin for pain and swelling relief.
CBD vape oil — You can vape CBD and inhale its vapors.
Learn more: How to Make CBD Oil Taste Better
CBD Oil Side Effects and Precautions
As with any supplement or medication, you should also know about the possible side effects of CBD oil. Some of these are mild, like dry mouth, while others may require immediate medical attention, like allergic reactions.
You should also be aware of any interactions CBD might have with other medications you are taking for any medical condition that you may have. For example, if you are on blood pressure medication, then it's important to talk with your doctor first before taking CBD oil, as this supplement can lower your blood pressure.
Is CBD Safe?
CBD is safe to take, but if you have chronic health problems and are on medication, then you should always consult with your doctor before starting a new supplement or medication.
Where to Buy Quality CBD Oil?
When looking for a quality CBD oil, be sure to purchase from a reputable company. Look for one that has third-party testing and verification of the product's contents. This will ensure that you're getting what is advertised and that the CBD oil is safe to take.
It can be purchased online or at your local health food store.
CBD Oil Buying Guide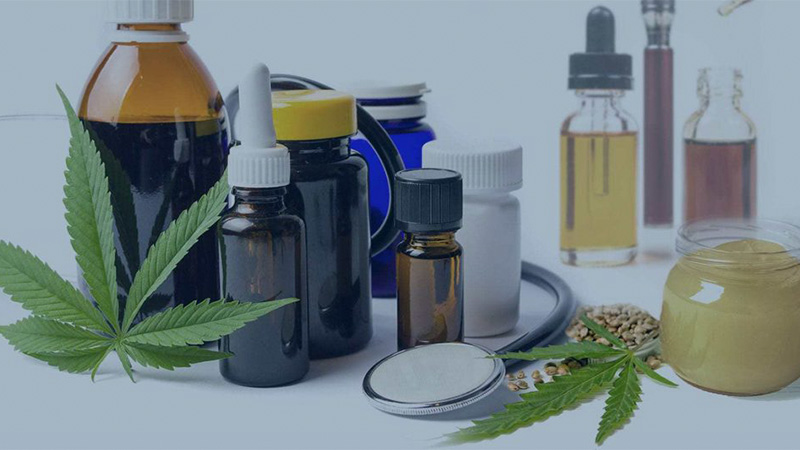 Before you buy CBD oil or other products, make sure you consider these factors:
How much CBD oil should you take — This depends on what you're using it for and how your body reacts to the product.
How is CBD oil taken — There are several ways to take CBD, such as sublingual, topical, and inhalable. These come in many forms, too, such as capsules, drops, oils, tinctures, rubs, vaping oils, and edibles like gummies.
Where do you buy quality CBD oil products — Look for a reputable company with third-party testing to ensure you're getting what's advertised.
The Takeaway
CBD oil is a safe and natural supplement that has many benefits. If taking CBD confuses you, follow the tips we've mentioned here, especially regarding the best time to take CBD oil. Before using CBD oil, we recommend consulting with your doctor first, especially if you are taking other medications for a medical condition.
CBD oils can be purchased from a reputable company online or at your local health food store.